Travel risk assessments provide security risk analysis and forecasting to help organisations protect their assets and personnel 
AKE's travel risk assessments identify the key risks to personnel operating in hostile regions, and provide mitigation and pre-deployment planning advice to help keep individuals safe and focusing on the task at hand. Our online travel risk platform Global Intake supports the planning and risk management process, and provides real-time alerts and country and regional risk ratings and analysis.
AKE are specialists in providing bespoke travel risk assessments to media and NGOs operating in warzones as well as oil, gas and mining companies investing in hostile environments.
Developing an understanding of the risks faced by individuals and corporations as well as how best to mitigate those risks is essential to preventing harm to individuals, reputation, or the integrity of commercial operations.
Our travel risk assessments are produced by regional specialists from our intelligence department with support from an experienced and diverse team of security consultants and operational personnel, as well as our award-winning training and 24/7 operations teams who provide logistics support, tracking and planning assistance for projects in challenging and hostile environments.

Contact us to learn more about our field experience, and how we help people understand, plan for and mitigate risks in war zones, severe climates, post-conflict environments or remote locations. 
---
Online Travel Risk Portal - Global Intake
Our online travel risk portal Global Intake helps clients produce their own travel risk assessments by understanding the key threats to their personnel and assets globally and provides real-time alerts and advisories that are essential for the formulation of an efficient response.
Incident mapping and trend analysis
Travel risk analysis
Practical advice for travellers
Security risk ratings
Country, region and city-wide risk analysis
Travel Risk Consultancy
AKE provides consultancy and ongoing support for organisations that regularly send personnel to hostile environments:
Analytical threat briefings
Practical advice from security and medical specialists
Dedicated medical and evacuation support 
 24/7 support from AKE's UK operations team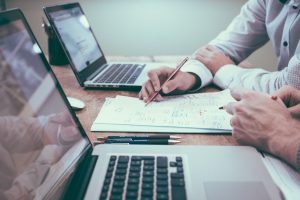 Tailored Travel Risk Assessments
AKE are specialists in providing tailored travel risk assessments to personnel deploying to war zones or hostile environments:
Extensive tailored threat briefs
Practical mitigation advice from travel security specialists
Pre-deployment planning advice
Medical assessment and advice
Travel Risk Assessments
Risk Outlines, Briefs and Assessments are in depth, bespoke reports for clients deploying to or operating in challenging environments. The reports provide insight into key threats, projections, mapping and imagery, profile analysis and practical risk mitigation advice designed to assist with pre-departure planning. All reports are bespoke to each client, and written with the client's operating profile and objectives in mind.
For more information on the contents, or to order a report please fill in a contact form, email us or call us on +44 (0) 20 3816 9970.
Risk Outline
Risk Brief
Full Risk Assessment
A short, succinct report that outlines the key risks in a specific location to inform pre-departure security planning, including areas of concern, recent incidents and basic practical risk mitigation advice. The report is ideal for short term deployments to hostile environments, and is available within a quick turnaround of 1-2 working days.
2-3 pages in length comprising:
Location Overview
Key Risks
Risk Mitigation Advice
An easily read, medium length report that provides country security risk ratings and comparisons, regional geopolitical analysis, location-specific analysis, location mapping (including annotations of recent incidents, points of interest and areas of concern), key risks, recent incidents and risk mitigation advice.
The report can be used to inform project planning at a greater level of detail and projective analysis than the Risk Outline, and is available within a turnaround of 3-5 working days.
4-10 pages in length comprising:
Country Comparisons
Country Overview
Location Mapping
Location Analysis
Key Risks
Recent Incidents
Projections
Risk Mitigation Advice
A comprehensive bespoke security risk assessment that provides considerable detail and analysis of a full range of security risks affecting a longer term project or deployment, used to inform project planning of security and medical risks through in-depth, projective analysis.
Each report is created specifically for the client, and the content and subheadings are tailored to ensure key concerns are addressed. The reports are created by AKE's analytical department with input from Security Risk Specialists from AKE's training and operations department, including advice on how best to address medical, climatic, travel and military threats, contingency planning and in-country advice.
The writing of the report involves contact with both the regional analyst and security specialists who will assess the strengths and weaknesses of the client's pre-deployment preparations, in-country security management plans, and threats specific to each individual task. The process forms a key component of the planning stage for deployments to high risk environments.
12+ pages in length comprising:
Country Overview
Advanced mapping and imagery
Location Analysis
Key Risks
Recent Incidents and notable dates
Projections
Operating Profile
Risk Matrix
Risk Mitigation Advice
Travel and transport advice
In-country advice
Medical Considerations
Contingency Considerations